Types of Hazardous Waste
The Environmental Protection Agency (EPA) has categorized waste into categories:
F-list waste
This kind of waste is unique to businesses because it's the result of an industrial process. Examples include wood-preserving waste, petroleum refinery wastewater treatment sludge, and more.
K-list waste
This type of waste is similar to F-list waste because it is found in commercial business operations. Unlike F-list waste, the K-list can be traced to a specific source.
The EPA is able to identify 13 industries that generate K-list waste. The iron and steel industries are one prime example of an industry that produces K-list waste. Pesticides and organic chemical manufacturers are another.
P-list and U-list waste
Grouped together, these types of waste come from specific products. In fact, a precondition for classification in either category is that the chemical must be in the form of a commercial product.
What are Common Hazardous Waste Products you Can Find at Home
Hazardous waste can include common everyday items, like car batteries and household cleaners. If you use a propane tank for your grill, that can be hazardous waste.
The same goes for:
Pesticides
Drain cleaners
Antifreeze
And other flammable liquids
We all own light bulbs, and those can be hazardous when it's time to toss them out. The same goes for paint. Businesses are no less in need of these products.
Furthermore, the manufacturing processes of businesses may create a further need for hazardous waste disposal. Doing this correctly involves understanding exactly the type of waste that's being handled.
The Health Risks Associated with Hazardous Waste Exposure
At Life Savers Restoration, we understand the importance of raising awareness about the health risks associated with hazardous waste exposure. Whether it's in the workplace or the environment, understanding these risks is crucial for maintaining the well-being of individuals and communities.
The Diverse Nature of Hazardous Waste
Hazardous waste encompasses a wide range of materials, each carrying its own set of health risks. These materials can include toxic chemicals, flammable substances, carcinogens, and biological hazards.
It's essential to recognize that exposure to hazardous waste can occur in various ways:
Inhalation: Airborne hazardous waste particles or vapors can be inhaled, leading to respiratory issues, lung damage, and systemic health problems.
Skin Contact: Direct contact with hazardous waste substances, whether liquid or solid, can cause skin irritation, chemical burns, or the absorption of toxic substances into the bloodstream.
Ingestion: Accidental ingestion of contaminated water or food due to improper waste disposal can result in gastrointestinal problems and long-term health effects.
Health Risks of Hazardous Waste Exposure
Exposure to hazardous waste can pose significant health risks, depending on the specific substances involved.
Some common health concerns associated with hazardous waste exposure include:
Acute Health Effects: Short-term exposure to hazardous waste can lead to immediate health problems such as nausea, dizziness, headaches, and skin irritation. In severe cases, it can result in chemical burns, respiratory distress, or even fatalities.
Chronic Health Effects: Long-term exposure to hazardous waste is often linked to chronic health conditions, including cancer, organ damage, neurological disorders, and reproductive problems. These effects may not become apparent until years after exposure.
Respiratory Issues: Inhalation of hazardous waste fumes or particles can lead to respiratory problems such as asthma, bronchitis, and decreased lung function.
Skin Disorders: Skin contact with hazardous waste substances can cause dermatitis, rashes, chemical burns, and in some cases, skin cancer.
Neurological and Developmental Effects: Some hazardous waste materials, such as heavy metals and certain chemicals, can impact the nervous system, leading to cognitive impairments and developmental issues, especially in children.
Carcinogenicity: Exposure to carcinogens found in hazardous waste materials can increase the risk of cancer, with some substances being known human carcinogens.
Understanding the health risks associated with hazardous waste exposure is the first step in prevention and protection. At Life Savers Restoration, we emphasize safe and responsible hazardous waste management to minimize these risks and promote the well-being of individuals and communities. Waste can also be identified according to its characteristics. What all of these characteristics have in common is that they point to problems that can arise if they are not handled correctly.
Ignitability
As the name implies, this type of waste can result in a fire. Kerosene or gas are examples.
Corrosivity
Corrosive waste can decompose and result in serious damage to the skin, among other negative health consequences. A car battery, with its acidic component, is a prime example.
Reactivity
Reactive waste can be explosive if it becomes unstable. A lithium-sulfur battery could fall into this group.
Toxicity
Another characteristic whose consequences are self-evident, toxic waste is poisonous and potentially fatal if ingested or absorbed. Lithium-sulfur batteries can also fall into this group, something that serves as a reminder that hazardous waste can have more than one of these four characteristics.

Methods of Hazardous Waste Cleanup & Their Risks
Hazardous products are often disposed of casually, in the trash can or the drain. This can be very dangerous. The waste that's poured into a drain finds its way into our lakes, rivers, and streams. A hazardous product tossed in the garbage ends up exposing a landfill worker to all the risks noted above.
Attempts to use ditches and gutters to get rid of hazardous waste are often rooted in good intentions but bring the same negative results. Burning hazardous waste releases poisonous fumes into the air.
Burying it can contaminate the soil. Storing the waste might be viable for a short period of time, until you can get it professionally cleaned and removed, but storage still carries long-term risks.
Disposing of hazardous waste should be done by a professional. Life Savers Restoration has over 25 years of experience with doing this potentially dangerous work safely. A family-owned business that serves Henderson and Las Vegas, we work diligently and with great attention to detail to make sure you and your family are safe.
---
Call us today at (702) 845-1325 or contact us online to set up an appointment for Henderson Hazardous Waste Disposal.
---
Rudy and his team were fantastic when our kitchen flooded they were professional, supportive, thorough, and great communicators throughout the entire process. Have to give a special shout-out to Austin and Elias for all their hard work and helping me keep my sanity as they literally took apart my kitchen.

Highly recommend it when chaos ensues!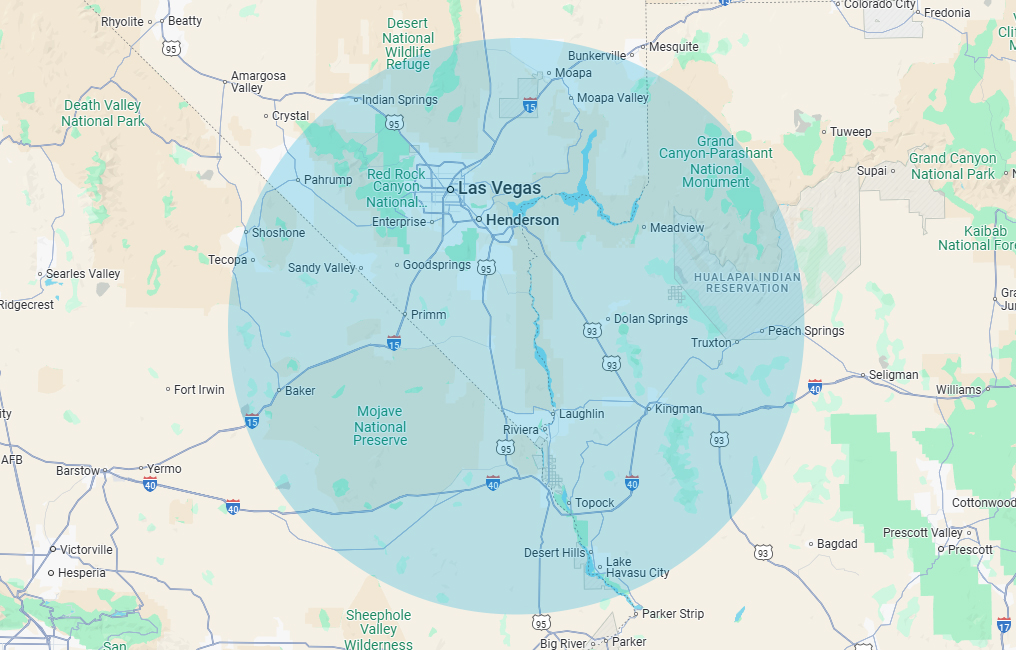 Get in Touch and Tell Us How We Can Help
For the fastest response, give us a call at (702) 845-1325.
Located In Henderson, NV 89011

Contact Us
We Are Available 24/7