What are The Challenges of Mold?
One of the biggest challenges of mold is that it gains momentum before becoming visible to the human eye. It typically begins in hidden areas — ducts, crawl spaces, behind the wallpaper, etc.
Some early warning signs might be blistering paint or plaster that's growing weaker. The sooner you notice the warning signs and act, the more manageable the mold removal will be.
Cleaning mold presents its own set of challenges. It's not something that can be wiped off. In fact, if you try, the odds are the problem will get worse. The underlying dampness will still be in place. Furthermore, wiping has the effect of spreading small particles of the mold around, and perhaps embedding them deeper into the surface.
---
Contact us online or give us a call at (702) 845-1325 to get started with our Henderson mold removal today!
---
Mold that's not properly contained can release spores into the air, which then creates more mold further down the line. Finally, unless every last mold spore has been removed, they can lie dormant and grow back at a later date. You could end up with another mold problem if the cleaning isn't done right the first time.
Bleach has been the time-honored method used to kill mold. But bleach and other common household cleaners really don't finish the job. They might slow the growth of the mold, but they aren't going to eliminate it at the root.
What Is The Difference Between Mold Removal & Mold Remediation?
When it comes to dealing with mold, it's important to understand the difference between mold removal and mold remediation. At Life Savers Restoration in Henderson, NV, we offer comprehensive mold removal and remediation services to help you regain a healthy living environment.
Here's a simple breakdown to clarify the dissimilarities between the two processes:
Mold Removal:
Mold removal refers to the physical act of eliminating mold from surfaces or materials.
It involves the use of specialized techniques and equipment to extract visible mold growth.
Mold Remediation:
Mold remediation is a broader approach that encompasses not only the removal of mold but also the prevention of future mold growth.
It involves identifying the root cause of the mold growth and addressing any underlying moisture or humidity issues.
At Life Savers Restoration, we understand the significance of both mold removal and remediation in ensuring a safe, mold-free environment. Our experienced team uses industry-leading techniques and state-of-the-art equipment to effectively remove mold and prevent its recurrence. Trust us to deliver professional and reliable services that prioritize your health and well-being.
Don't Let Mold Take Over Your Home or Business
Mold growth can be a serious problem for any property owner. Not only can it cause structural damage and decrease property value, but it can also pose health risks to occupants.
At Life Savers Restoration, we understand the importance of having a safe and healthy living or working environment. That's why we offer comprehensive mold remediation services to our Henderson, NV customers.
Our mold remediation process includes:
Inspection - We will conduct a thorough inspection of your property to identify any mold growth and determine the extent of the damage.
Containment - We will isolate the affected area to prevent the spread of mold spores to other parts of your property.
Remediation - Our certified technicians will use specialized equipment and techniques to remove all mold growth and restore your property to a safe and healthy environment.
Prevention - We will provide recommendations on how to prevent future mold growth and offer regular inspections to catch any potential issues early.
Don't let mold take over your home or business. Reach out to our team at Life Savers Restoration today to schedule a mold remediation consultation.
Prevent Mold Growth with Regular Inspections
Mold can often go unnoticed until it has spread extensively and caused damage to your property and health. Regular inspections by our mold remediation experts can help prevent mold growth and catch any early signs of mold before it becomes a bigger problem.
During an inspection, we will:
Assess any current mold damage
Identify potential areas for mold growth
Recommend solutions to prevent mold growth
Provide tips on how to maintain a mold-free environment
By investing in regular inspections, you can save time and money on costly mold remediation services in the future and ensure the safety and health of your home or business.
Helpful Resources Mold is risky to your health and home. Even sleeping in a house with a mold presence can be problematic.
Medical problems can start at a low level, including:
Coughing
Sneezing
Nasal congestion
Itchy eyes
Dry skin
Allergies
At best, these issues are highly aggravating. At worst, they can lead to more serious problems. The bad air that mold creates can result in fatigue, headaches, and even the loss of memory.
Those with pre-existing respiratory conditions are particularly vulnerable. Mold that's left untreated spreads quickly. The airflow in your home will transport the spores from room to room.
The spores can rest anywhere in the house, from a countertop to a valuable possession. Mold that reaches this level will require a very extensive cleaning process. At worst, mold will leave the home and important items within it irreparably damaged.

A professional mold contractor will bring the necessary equipment, from air scrubbers to custom-designed vacuums to large-scale dehumidifiers.
We'll know where to look — mold goes well beyond what's visible and into the nooks and crannies of your property. Mold detection equipment handled by our experienced contractors can find mold that might otherwise be missed.
A thorough mold cleaning must also address the HVAC system. Anything that was circulated around the house quite likely left residue behind — and that can be the breeding ground for a future problem. The same goes for any other ducts or ventilation systems within the structure.
Life Savers Restoration has been doing this work for over 25 years. A family-owned business, we've served the people of Henderson and Las Vegas and helped protect their homes and office buildings for decades. We know what we're doing, and we want to help you next.
---
Call (702) 845-1325 or reach out online to set up an appointment for our mold removal services in the Henderson area.
---
Rudy and his team were fantastic when our kitchen flooded they were professional, supportive, thorough, and great communicators throughout the entire process. Have to give a special shout-out to Austin and Elias for all their hard work and helping me keep my sanity as they literally took apart my kitchen.

Highly recommend it when chaos ensues!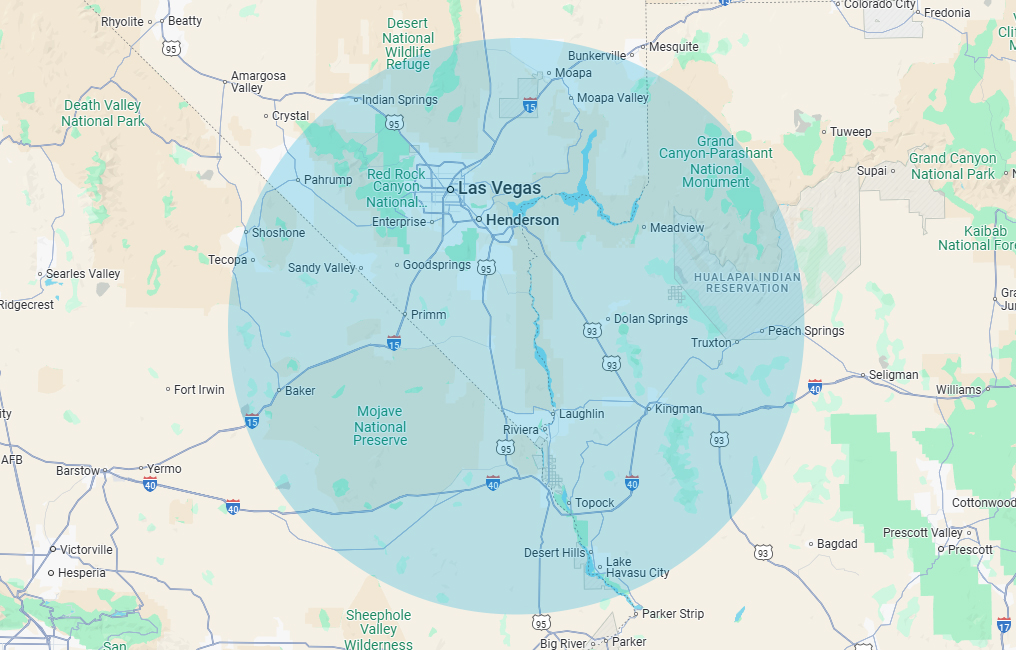 Get in Touch and Tell Us How We Can Help
For the fastest response, give us a call at (702) 845-1325.
Located In Henderson, NV 89011

Contact Us
We Are Available 24/7